But it is affordable and easier than you think to get protection and quality care when you need it. Covenant Insurance Brokers has you covered, we help you find the right plan for your needs and budgets from a wide range of insurance agencies across Jamaica.
Nobody plans to get sick or hurt, but bad things happen — even to healthy people. A broken leg can cost thousands to treat. Three days in the hospital can cost millions of Jamaican dollars. That's a lot of money to come up with out of your own pocket. Having that kind of medical debt can really limit your options. If you're paying for every medical service yourself, you may make some health care decisions based on money instead of what's best for your health.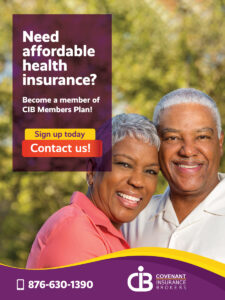 It all adds up, stay protected.
While it's true that eating your vegetables, exercising, and getting enough sleep can help preserve your health, there's no foolproof way to protect against accidents, illness, and injury — and the bills for uninsured individuals can be catastrophic. The amount a single person pays for health insurance coverage is a tiny fraction of what emergency care can cost out-of-pocket.
People without health insurance are more likely to have medical debt they can't afford to pay. Medical debt often creates even more problems like credit card debt, difficulty paying for necessities, drained savings, and having bills go into collections, dragging down your credit score. According to a 2019 study, two out of three people who file for bankruptcy say that medical bills were a contributing factor.